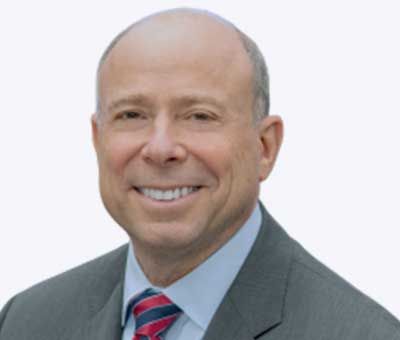 Steve Eichel is a highly versatile business and tax attorney who represents clients in multiple capacities—as general outside counsel, as lead transactional counsel or as special tax counsel. Drawing on more than 30 years of experience, Mr. Eichel guides both publicly traded and privately held companies in structuring and implementing domestic and cross-border mergers and acquisitions, complex joint venture formations, international equity and debt financing, and executive compensation and equity incentive plans. He focuses particularly on companies based in France, the United Kingdom and other parts of Europe looking to access markets in the United States, as well as U.S. companies working on global expansions.
When tax issues arise in these transactions, Mr. Eichel provides practical options designed to ensure that tax considerations are balanced appropriately with other business objectives without losing sight of the "big picture." While tax laws have only become increasingly complex over time, Mr. Eichel is known for his ability to explain otherwise impenetrable tax concepts in "plain English" so that his clients can make well-informed tax-sensitive decisions with confidence. Mr. Eichel has extensive expertise in the use of limited liability companies and the drafting of limited liability company agreements. He also assists clients with their day-to-day operational and business matters, including drafting, review and negotiation of commercial contracts, employment and consulting agreements, restricted stock agreements and stock option plans, as well as intercompany services and intellectual property licensing agreements to address transfer pricing issues.
A fluent French speaker and frequent traveler to France, Mr. Eichel represents French companies and entrepreneurs in their initial entry into and development and expansion in the United States. As a result, he has developed deep connections with law and accounting firms in France and other European countries where his clients are doing business, enabling him to provide a balanced approach that takes into account both U.S. and non-U.S. legal and tax considerations. In support of this niche, he is an active member of the New England chapter of the French-American Chamber of Commerce, serving as its Vice President and on its Board of Directors. He is also a member of New England's People & Culture Consortium, a group of professionals in human resources-related fields who meet regularly to share best practices and discuss emerging trends in workforce management.
America's Leading Lawyers in Tax, Chambers USA, 2013-2018
Tax Law, Best Lawyers (BL Rankings LLC), 2008 to present
Massachusetts Super Lawyers (Thomson Reuters Corp), 2004 to present
Legal 500 (Legal Lease LTD), U.S., 2015 & 2017