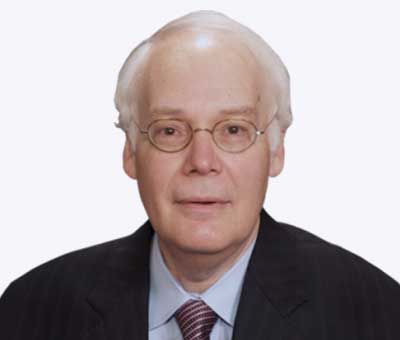 Thomas M. White specializes in the full scope of human resources management, such as Employee Benefits and Executive Compensation, Healthcare, and Employment Law. He began his practice shortly after ERISA was enacted. In this capacity, he has undertaken a full range of contentious, non-contentious and transactional benefits and employment work, and also has extensive experience in the development, documentation and administration of executive compensation programs. He has worked on behalf of clients ranging in size from start-ups to Fortune 500 enterprises.
The benefit plans he has been involved with include:
Pension,
Profit-sharing,
401(k),
ESOPs,
And health and welfare benefit programs.
These plans have included private sector, public sector, Taft-Hartley and multiple employer plans.
Mr. White's practice also covers a broad range of benefit administration matters, including those involving:
Fiduciary matters,
Negotiation of agreements between plans and service providers,
Benefit and compensation issues arising in M&A transactions,
COBRA continuation,
HIPPA privacy,
Reporting and disclosure requirements,
Benefit reduction, consideration,
401(k),
Cost containment,
And MEPPA issues.
Mr. White has assisted consulting firms, trust departments, accounting firms, and investment firms regarding the services and products they provide to benefit plans. He both designs, as well as advises on, various executive compensation programs involving complex financial instruments for clients across the spectrum of business size. Specifically, he has designed:
401(k) plans and VEBA programs for both union-represented and government employees,
Executive compensation and benefit plans for both start-up businesses and well-established enterprises,
And investment funds that have been marketed to private sector and governmental plan investors.
Mr. White has advised governmental clients and union-represented employers on their post-retirement welfare plan obligations (OPEB). He also has advised state legislators and municipal officials who have been examining methodologies to deal with the underfunded status of their pension and retiree healthcare plans. Beyond his decades-long career in designing and advising on compensation programs, Mr. White councils on negotiating the terms of alternative investment holdings, assists clients on buying and selling businesses, including various additional business transactions.
Mr. White served as an adjunct faculty member of the Chicago-Kent College of Law where he taught the ERISA course. He serves on the Board of the New College Foundation and is a member of its Finance and Investment Committees. Before joining Rimon, Mr. White practiced with Arnstein & Lehr in its Chicago office.
Rimon P.C. (Partner)
Arnstein & Lehr (Partner)
Chicago-Kent College of Law (Adjunct)
Northwestern University (

J.D.

)
New College (

B.A.

)