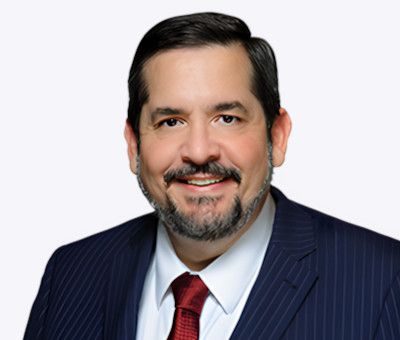 John Murphy serves as a trusted advisor to help clients protect and advance their business objectives, especially in transactions involving Latin America and the Caribbean. John has over 25 years of experience helping clients navigate complex cross-border financings, international project development and finance, capital markets transactions, M&A and general corporate matters, with an emphasis on the energy, mining and infrastructure sector, in Latin America and the Caribbean. The foregoing includes extensive work with multilaterals, export credit agencies and development financial institutions in Environmental, Social and Governance (ESG) matters and projects aimed at advancing the United Nation's Sustainable Development Goals across the Western Hemisphere. John is Board Certified as a Specialist in International Law by the Florida Bar.
John has significant transactional experience representing:
investors, project sponsors, concessionaires, developers, private sector banks and multilateral and bilateral public sector development financial institutions in the evaluation, development and financing of power and infrastructure projects (including Public-Private Partnerships (P3)), in the United States, Latin America and the Caribbean;
arrangers, lenders, agents and borrowers in leveraged acquisition finance, trade finance, structured finance and general corporate lending; and
issuers and placement agents/underwriters/arrangers in debt capital markets issuances, including 144A, Regulation S and 4(2)(a) private placements.
In addition to his transactional practice, John has advised on cross-border and multijurisdictional workouts and restructurings in over 10 countries, spanning the United States, Latin America and the Caribbean, which has provided him with a keen awareness of critical issues in structuring, negotiating and documenting transactions.
Having studied abroad in Spain and lived, worked and traveled extensively in Latin America and the Caribbean, John has familiarity with local customs and culture, market practices and civil law and common law concepts, all of which guide him in his business-oriented approach to advising clients and helping them solve complex challenges that arise in international engagements.
John also serves as the Co-Chair of the Industry Advisory Board for the Master of Science in Construction Management Program, College of Engineering, University of Miami (2017 – Present).
Rimon P.C. (Partner)
Baker & McKenzie LLP, Partner
DLA Piper LLP, Partner
Foley & Lardner LLP, Partner
White & Case LLP, Counsel
Export-Import Bank of the United States, Fellow
Georgetown University Law Center (J.D.)
Georgetown University, McDonough School of Business (M.B.A.)
Georgetown University, Walsh School of Foreign Service (B.S.F.S., cum laude)
Board Certified Specialist in International Law, The Florida Bar (2006-Present)